Here are some testimonies from our former volunteers. They share their experience as teacher or fundraising officer. We are very thankful for their work with the kids and with our association !
GILL
I had a really great experience working here in September for two weeks.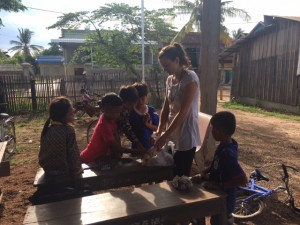 You can choose whether to teach children in Kratie or on Koh Trong island. I chose to teach children on Kratie and the classroom is on the same land as the volunteer house and Yuth's house. There had been a gap between the last volunteers and me by a few weeks but they had left materials behind so I could get an idea of what the kids had learned but apart from that I was left to my own devices to plan the lessons and wasn't really given too much of an idea of the ability, age or number of children, so it was quite difficult at first having never taught before but after a few lessons I got the hang of it and thoroughly enjoyed teaching them and seeing them progress. The lessons are every weekday at 2 or 3 o'clock and you don't have to worry about being too serious with the English teaching if you don't have experience like me, you can play games with them, sing songs etc. Me and the other volunteers tried to set up more of a system so there will be more continuity from volunteer to volunteer so that it's much easier to pick up where the last volunteer left off.

The minibus from Pnomh Penh was only $5 and they dropped me at Yuth's house (as he has an arrangement with them), and the volunteer house is on the same land as Yuth's house. The volunteer house is much nicer than I expected, with three bedrooms and a shared kitchen and bathroom and living area, and the bedrooms even have hammocks! It was handy being close to Yuth's house as he really looked after us. He also gave me lifts into town whenever I asked, he couldn't do enough for us really! You have the option to eat with Yuth's family for $5 a day or eat your own food. I chose to have breakfast and lunch with them which was really nice and varied even though they struggled at first because I am vegetarian they got the hang of it and I had some great meals and they were really flexible about how much I paid for it.
I was also teaching adults English in the evenings for an hour. I found this incredibly rewarding as they were very keen to improve their English and grateful for the help I was giving them.
If you are considering this I would really recommend it, it's a rare opportunity to be able to work with such amazing kids and lovely fellow volunteers and the staff at the organisation, but also I had been travelling around Cambodia for two weeks beforehand but volunteering here gave me a much better idea of real Cambodian life than that. I had a brilliant experience and am so glad I made the decision to do it!
DARIA
I've been volunteering here for 3 weeks and it wasn't enough at all. I really enjoyed my time here. This experience helped me to open new creative skills, to learn a lot about Cambodian culture and local people's life. Mr. Yuth provided really good accommodation, free bike and tried his best to organize my stay comfy.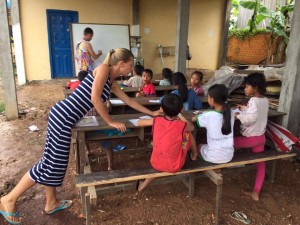 I hope that another volunteers will follow this path in building future with lots of possibilities for kids. To teach adult's group was also cool for me, they are very open and friendly. I will miss this place so much.
P.S: I'll never forget the eyes full of passion to knowledges of two boys from Koh Trong island (Seanavin and Mengleng) I wish I could give them more lessons.
Great experience with those kids!! We volunteered in August 2016 and stayed in the office for 17 days.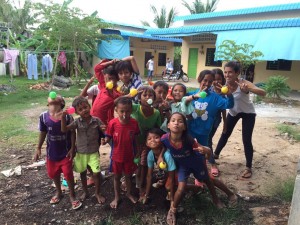 The classes were at Youth's house so we only had to walk a few minutes to get there.
The kids are amazing!! They really want to learn and was great to teach them using different ways.. we played a lot and had a very nice time learning from them too.
The experience is very interesting. We could learn a lot about the culture of the country and tried to develop new sk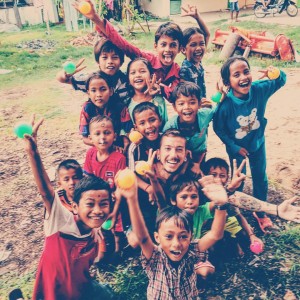 ills for teaching.. you don't need any experience! Just be creative and enjoy the magic vibes this kids can transmit!
We think is very important to pay attention to all the materials that other volunteers used before. The kids are very clever and they already know lot of words, verbs, numbers and expressions in english, so would be great if you can start from the last learning.
We recommend this experience to all who want to know more about the khmer culture and cambodian lifestyle, teaching much more than english and learning a lot from the kids.

VANITY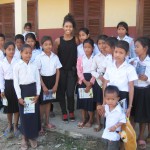 I spent 3 lovely months as volunteer fundraising officer at KAFDOC, from the 30th of September to the 30th of December 2015. I was in charge of helping the team to develop projects  proposals in order to help deprived people living in remote area in Cambodia and bring them solution to improve their living conditions. It was a rewarding experience and I really recommend it to all who would like to discover the job in a local association and the Cambodian culture. I am really pleased to have been able to meet the nice KAFDOC's staff and work with them.