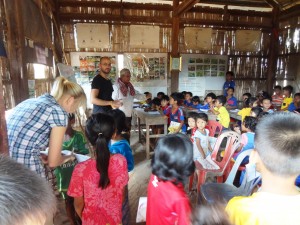 Help us teaching English
The first step of English for Children Project (EFC) started on Koh Trong Eco tourism Island, Orussey Village 1 with approximately 45, 15 and 30 students, respectively. EFC provides free English lessons to poor or vulnerable children who are unable to attend English classes at Private schools. We think that learning an international language will help them in their future. We also would like to provide them information technology (IT) skills as they have a lack of knowledge in this area.
The schedule of English classes is : 
1- Koh Trong Eco tourism Island :  From Monday to Friday from 1:00PM to 3:00PM, two classes.
2- Orrussey 1 village : From Monday to Friday from 2:00PM to 4:00PM, one class.
Volunteers can also help in following sections:
Help us make the classrooms "model classrooms":
What is a model classroom ?
A model classroom is a place where children are happy to come and learn, with a friendly environment, who provides them school supplies, and a safe and good education. In this model classroom, children can also improve their English by singing, playing games, cleaning and making decoration to create a warm and welcome place.
We need your help to lead these classes to be model English classes, where children on Koh Trong Island will be able to communicate with tourists.
Teachers from International countries
We welcome volunteers from everywhere around the world. We don't ask any teaching qualification, only a good motivation and smiles. Through this experience, you will receive as much as you will give.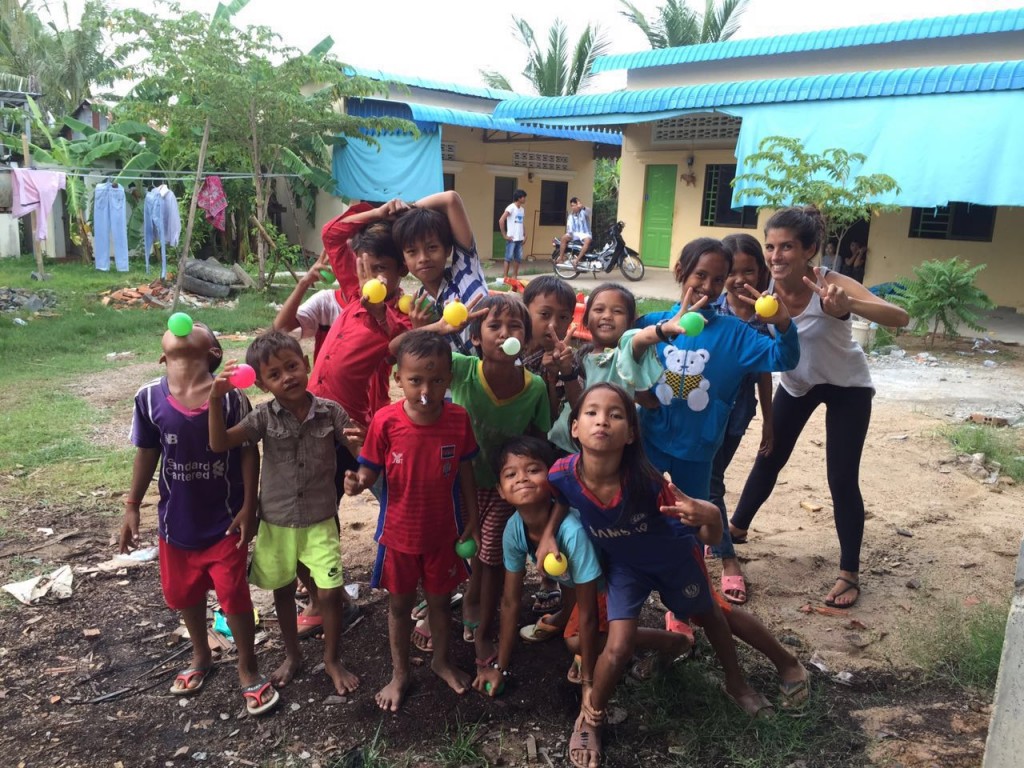 Things to know  :

There is no obligation for children to come to English Classes. Some of them don't come everyday. For this reason, we try to keep lessons attractive.
Some children come to class without pen or notebook, because they don't have it or they forgot it. So we always bring spare pens and white papers to give to them.
What do they like?
They like learning English with international teachers.
They like to learn English with pictures, games and songs.
They are happy when volunteers organize a small party with drinks and cakes at the end of the week (when it's the last teaching day for volunteers).
Computer Skills
They don't have the opportunity to learn about computers or tablets. So at the moment, we are trying to figure out how we can organize an IT class on Koh Trong Island. Any ideas are welcome.
Link to the video of showing the road from our office to English classrooms (Koh Trong Eco Tourist Island)
Link to the video of children learning's English  in Kratie province  under project of English for Children