Discover this project in VIDEO :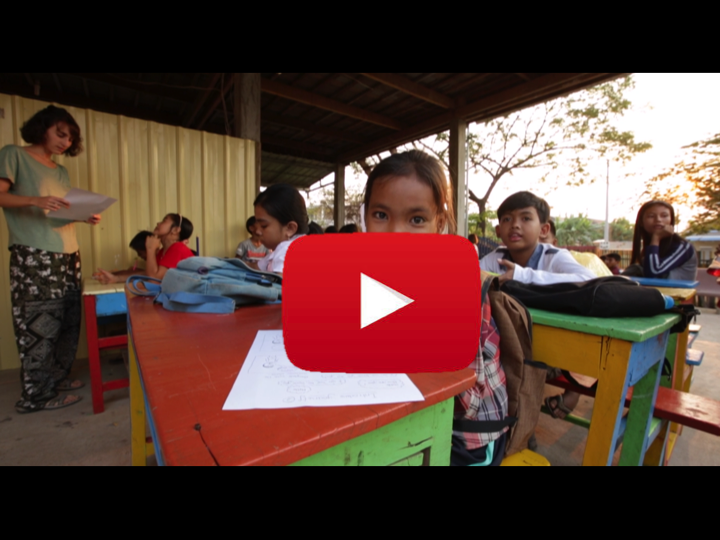 Help us teach English
My name is Mr. Yuth and in January 2016 I founded the Dolphin School of English (DSE) in Kratie, Cambodia. The aim of this project is to provide free English and Computer classes to underprivileged and vulnerable children from surrounding villages. Our students attend public school during the day where English classes are not offered and come to our school in their free time to learn this crucial language.
Dolphin School of English is more than just a school:
DSE is a meeting point and playground for many children when they're not at public school. It is a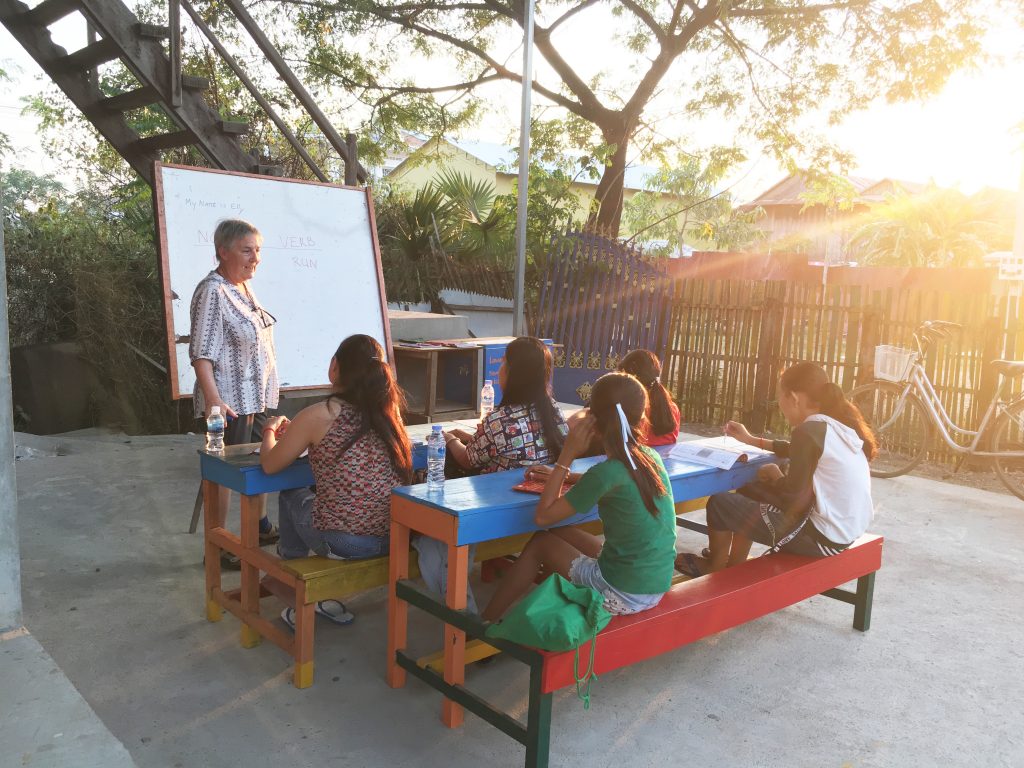 safe space for them to come to learn and play in a welcoming and supportive environment. Every sundays, volunteers invite children to the nearby swimming pool to play, swim and have lots of fun !
We currently have 180 students who come to classes every Monday – Sunday in three different classroom locations around Kratie province. Having different classroom locations enables us to bring English lessons to as many students as possible. Volunteers from all over the world come year-roundto keep this project alive by teaching at DSE and helping local teachers in other public schools. Although some volunteers do provide school materials and make donations, the Dolphin School of English, and the students rely on the generosity of people like you to improve the school (renovations to protect the children from the rain and wind, new desks and tables), purchase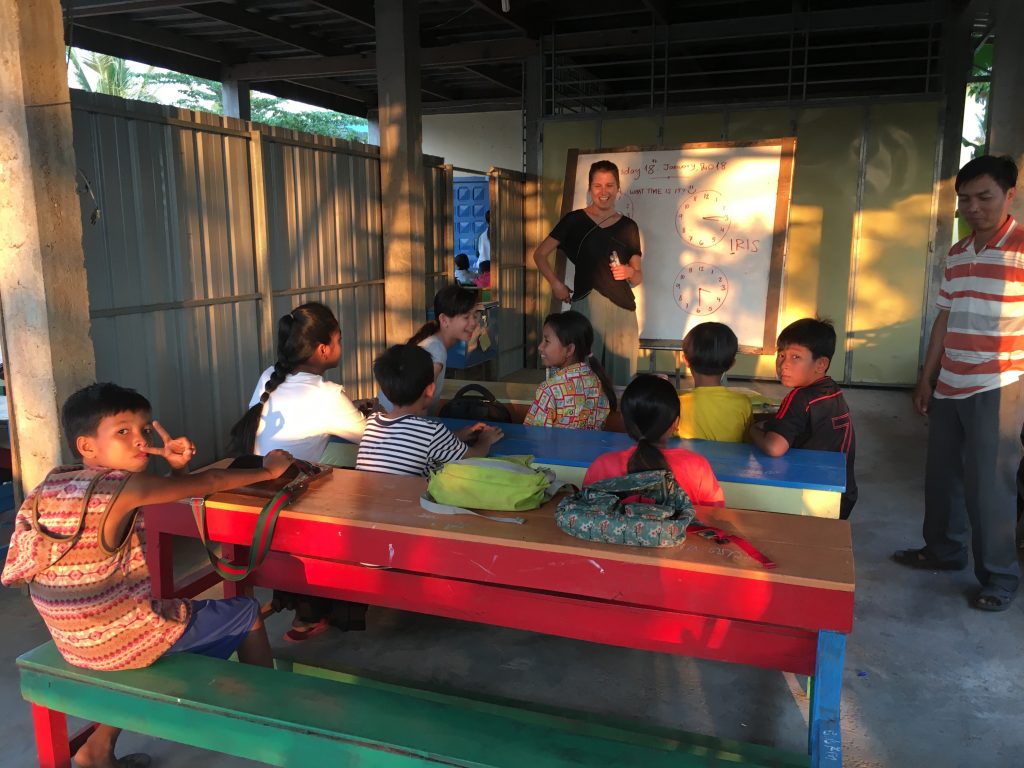 materials, and expand into new classrooms. Our classes are held outdoors without walls, and in rural Cambodia the weather is often a reason to interrupt a lesson. In fact, many students will not show up at all if the weather is poor.
DISCOVER THE SCHOOL IN THIS GREAT VIDEO
& FOLLOW US ON FACEBOOK and INSTAGRAM !
---
You can help us improve the school by donating. We created a specific crowdfunding:
CLICK HERE TO DONATE TO THE SCHOOL
---
Volunteers can also help in following sections:
Help us make the classrooms "model classrooms":
What is a model classroom ?
A model classroom is a place where children are happy to come and learn, with a friendly environment, who provides them school supplies, and a safe and good education. In this model classroom, children can also improve their English by singing, playing games, cleaning and making decoration to create a warm and welcome place.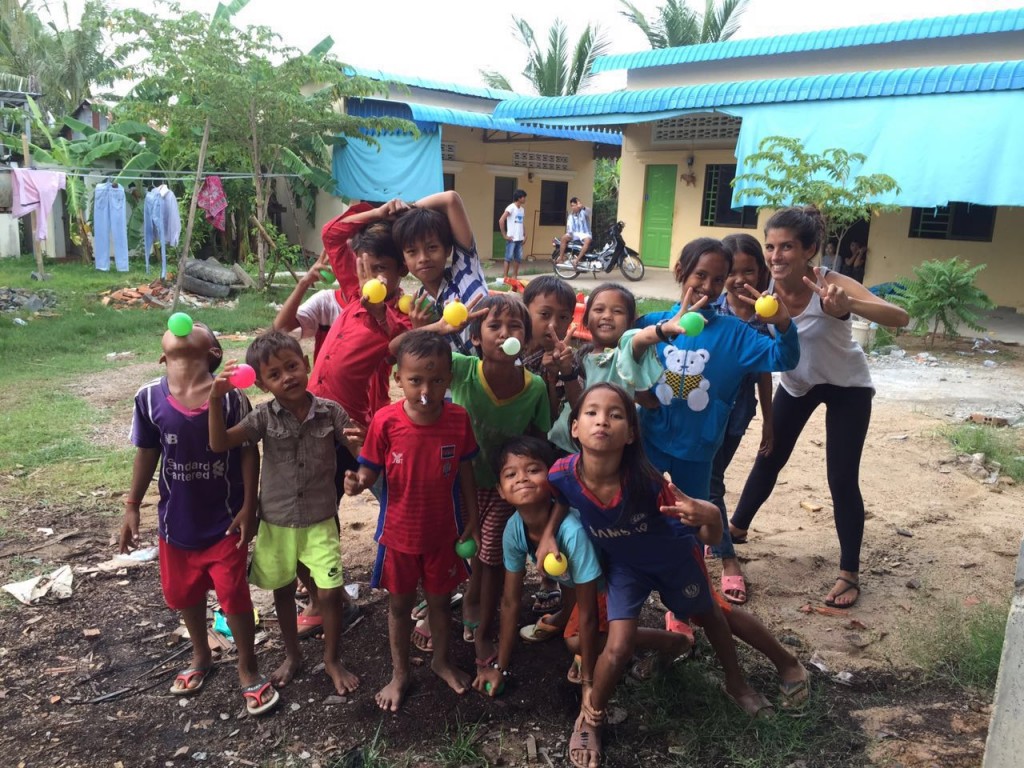 Things to know :

There is no obligation for children to come to English Classes. Some of them don't come everyday. For this reason, we try to keep lessons attractive.
Some children come to class without pen or notebook, because they don't have it or they forgot it. So we always bring spare pens and white papers to give to them.
What do they like?
They like learning English with international teachers.
They like to learn English with pictures, games and songs.
They are happy when volunteers organize a small party with drinks and cakes at the end of the week (when it's the last teaching day for volunteers).