Description of Accommodation
The executive director of KAFDOC had had a new house built on his land to welcome volunteers wishing to stay and work for KAFDOC. The house can host 5 volunteers and comprises : 3 bedrooms, one communal area, one balcony, one kitchen and one bathroom with current water and toilets with seat. The rooms are provided with beds and mattresses, electric fan, mosquito nets and hammocks. A community-based school where the volunteers can teach is located next to the house. Wifi is not available yet at the house but is available 24/7 in KAFDOC's office located nearby.
If volunteers prefer to live in the city center, They can rent and pay for another room by themselves.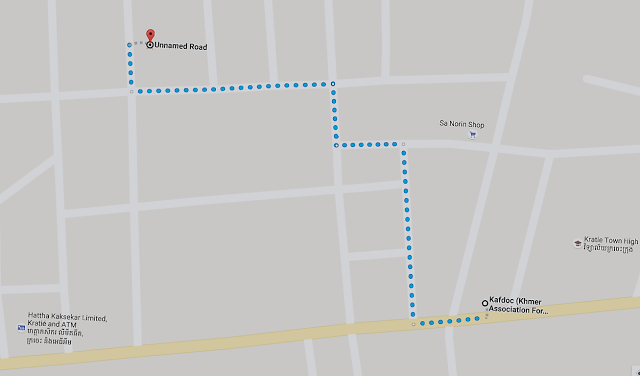 The place
The accomodation is very close to KAFDOC's Office and Orussey market around 200 meters's length and around 8 minutes by bike or motorcycle from Kratie town where there are a lot of restaurants and shops.
Kratie Province Background :
Kratie is located to the North-East of Cambodia and 340 km from Phnom Penh. Its borders are Stueng Treng in the North, Mundulkiri in the East, Kompong Thom in the West and in the South with Kompong Cham and Vietnam. It's a rural province, 81 % of the population does agriculture cultivation for living.